I Had Almost Forgotten I Have a Brother
I believe you have to have some sort of balls to be able to grouse and tout your heart out, because so many people are out to get you once you've reached that point of annoyance. I don't have balls for that sort of thing. I wish I did. Then I'd have more to talk about, with more opinionated thoughts instead of just sharing what I believe about the topic of the topic. I could...
Stupid Butterflies, Go Away
I Haven't Done this in a While, So Bear with Me
I have been feeling pretty good the last couple of days. I think it has something to do with sharing a bit of my feelings. That's sounds dumb. Girls, always having to share their emotions, making every little thing seem like a big deal. But, you know what? I think I am coming to a point where I agree with that lifestyle. Why should we have to keep any excitement or nerves bottled up? Why...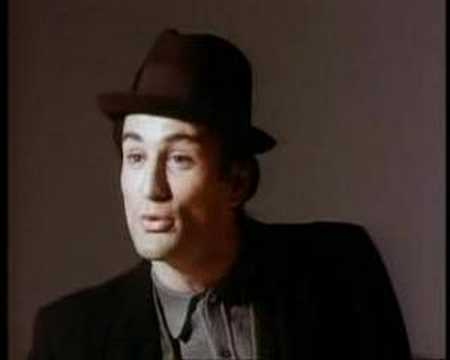 A Friend Lights Your Cigarette For You. A Best...
I'm not disappointed in any way right now. Tomorrow shall be fun for all. We claim it. I'm enjoying my busy schedule, and my worries are gone for no spectacular reason at all. I am content. No, I am a little more than satisfied; it helps my mood that I'm not bothered by my hectic organizing of stuff, even though the only thing I've done differently today is make dinner....
A Lot of People Hate Particular People
Maybe because of what that person did to them, or maybe because of what everyone heard about that person. I honestly did conform to this. But now I'm trying to think of how this hatee feels. I feel sorry for this person. I'm sorry everyone hates you. I don't, though.
Peace, Love, Happiness
Honestly, I don't find this phrase too appealing. Now, I'm not dropping down to the level of all those folks out there who hate the peace, don't want a little love, and who prefer to be in a cluster-fuck of anger all the time. But I don't see why anyone would want PLH all the time. World peace. Yeah, that sounds pretty uh…for lack of a better word: BORING. Actually,...
1 tag
My Best Friend
Can have fun, be pretty, and look cool without inhaling cyanide and without a cancer stick in her hand.
6:00 AM
I could no longer close my eyes after this time but for a second, and if I just wanted to think, you would come to mind. So, I'll just get up. I'll just put on some clean clothes. I'll just walk the dog a mile, come back to let him run around in the yard (we just got a new fence). I'll just go upstairs then come back down to check on Linus Van Pelt Dixon to see he is no...
The day Jesus types "smh" onto his Facebook is the...
"What's equally wrong is the deliberately turning toward some genre or type..."
– Stephen King; On Writing
"Roseanne" Makes Me Laugh, Sometimes...
Booker: You have to forgive me someday. Jackie: I might. Booker: Well, how about you come back to my place…and forgive me? Jackie: Awhh. But how about you go back to your place…and forgive yourself?
1 tag
No,
No one's like you. Someone can think like you, but they won't. Someone can sing as well as you, but they won't know how. Someone can have your appearance, but not pull it off as well as you can. I don't know any old people will unfulfilled dreams, by the way. I only know ones that have done everything they have wanted to AND MORE.
I Hate
Stupid shows. You know which ones. I'm not going to go on about stupid Flavor Flav, or stupid Snooki (GAH, THAT NAME!), or every stupid chick on that stupid Bad Girls Club. I don't know how these shows that give a lesson on how to be the most hated person in the world can really pass as entertainment, but I guess to those with cable: while flipping through 400 channels of crap, you get...
"If being a kid is about learning how to live, being a grown up is about learning..."
– Stephen King (via undreamedshorelines) (via fuckyeahstephenking)
    I think it's silly how many kids are atheists, their reason being, "I don't feel like I have to believe in anything." I'm not here to bring the name "Bible-beater" upon me, buuut… .    You're such teenagers. I don't mean to offend those atheists who really don't believe in anything because, well…they have their own morals...
Samantha: Oh, does he have an earring on the right ear?
Me: I don't know. No, I don't think so. Wait....
Both: OHHHHHH!!!!......
Samantha: ....he's gay.
"Dear Lord, You'll always be on my side, won't You? Yes, You will...."
– My prayer during Communion
"First they came for the communists, and I did not speak up— because I..."
– Martin Niemöller Lutheran Pastor
As You May Have Noticed
Actually, no one probably did, but… . I stopped posting my 30-day challenge letters. But I liked writing them, so I did write a few, and then just thought in depth about the rest. Pretty good stuff. Stuff you'll never see. That's why I like it. Now I can tell myself anything I want to. And you should care. Because I'm chopped liver. That's all.
"once time is lit, it will burn whether or not you're breathing it in. even..."
– David Levithan, The Realm of Possibility (via pookiepooh)
Sitting in a Pizzeria in Boston
(Jean sees an entree called "Salsicce E Rape"). Jean: What is a "salshishy rapey?" Me: Uh, yeah I believe that's pronounced "rape," Jean.
1 tag
So
I decided to venture onto the hotel computer, hoping to make a quick blog or two about how amazing my week has been and how much I miss Sarah. I especially wanted to read a few of pookiepooh's blogs, and became excited when I saw that one of the two computers weren't being used. I sit down. Get on the internet. Check Facebook. Log out. Go to Tumblr.com. Log in. Try to go to MY page....
Letter 15 - One You Miss the Most
Dear Crush,     I hate to use you for so many letters, but I guess it shows how much I miss you, how much I think about you, blah blah blah. Well, I don't like to post mushy feelings. I usually don't tell people how I feel. I just keep it to myself because I guess I'm afraid of what someone would say, or how uncomfortably someone might get. I think I'll just keep this...
1 tag
riotintheboro
I love you so much. Even more now (if ever thought possible) because you love Star Wars so much. When did this happen? People like you give me hope. I used to watch it all the time, but I stopped because none of my friends liked it. You wanna have a Star Wars night?
"When his life was ruined, his family killed, his farm destroyed, Job knelt down..."
– Stephen King (Storm Of The Century) (via isabellasixx) (via eveningkitchen) (via fuckyeahstephenking)
Letter 14 - One I've Drifted Away From
Dear Hanna,     I hate that I haven't seen you this summer, especially since you live just down the road. I hate that we got upset with each other. I hate that it was such a stupid reason. I guess we just needed time apart. But should that time be during vacation? I don't think so. It's during the school year that I steer away, because I have so much work to do.     I hate that...
Letter 13 - One I want to Forgive Me
    Will you forgive me? for not liking you. for taking advantage of you. for finding you so annoying. for yelling at you when you were being childish. for not caring when you cried. for not answering you. for accepting the invitation.     Can I forgive you? for making everything so much harder. for screwing up the project. for almost breaking my neck. for driving my friends away. for copying...
Letter 12 - Caused Most Pain
Dear Nathan,     I never thought you'd be the type of guy to give in to peer pressure that much, especially from a guy like Logan. I don't know if you realized this, but a lot of people that fall into the same pattern as yours tend to lose friends or just become a total nobody. I think you're just doing it to be cool though, so hopefully you'll grow out of it soon.    ...
Letter 11 - Deceased One I Wish I Could Talk To
Dear Aunt Rachel,     I was wondering if you could draw me another of your amazing pictures. You see, Jean steals them all to colour, and I'd like a fresh new one; just for me. I definitely want something that's magical. I think my favorite that you drew was the mermaids. I want one with mythical creatures with oodles and masses of patterns so I can color with rainbow colors without...
Letter 10 - One I don't talk to as much as I'd...
Dear Graham Cracker,     You are honestly one of the funniest people I have ever met. I have never had a boring moment with you. With your witty mind you easily throw jokes left and right. It was you that got me through Algebra II; getting in trouble and becoming embarrassed didn't mind me much. And I loved making it awkward. That's how we met. I stared at you and tried to be as...
Sleep Well?
   I believe that anyone must think (about anything) a certain amount every day. I've realized on the nights that take me forever to finally fall asleep, I have only been physically tired. I feel no mental exhaustion, nothing to put my mind to rest. So, instead of being able to close my eyes and just drift off to my own world, I have to put up with sorting through events that happened that...
Letter 9 - Someone I Wish I Could Meet
Dear Iron Man,     You were the first to come to my mind about writing this letter, I swear. But since everyone already knows that it's a dream of mine to shake your hand, I figured that I'd write to someone else. So I did. And I erased it. It felt like a lie, that I really wanted to meet someone. If there was anyone that was going to get a letter, it's you.     But I could...
Check it →